Street fashion has evolved from the streets and not from runway shows or designers. It is generally associated with youth culture and lifestyle and is most often seen in major urban centers. Street fashion, unlike other fashions, does not cover just one dressing style, but it encompasses a whole range of styles based on individualism, rather than focusing solely on current fashion trends. Street style has always existed but it has become a phenomenon of 20th century. The increase in the standardization of life after World War II may be linked to the appeal of "alternative" lifestyles for individuals in search of "identity".
Examples from the 1950s, 1970s, 1980s, 1990s, 2000s, and 2010s include the following styles:
Hippies (denim, bohemian style, long hair, flower power and psychedelic imagery, flared trousers)
Teddy Boys (drape jackets, drainpipe trousers, crepe shoes)
Punk fashion (ripped clothing, safety pins, bondage, provocative T-shirt slogans, Mohican hairstyle)
Skinheads (short-cropped hair, fitted jeans, Ben Sherman button-up shirts, Fred Perry polo shirts, Harrington jackets, Dr. Martens boots)
Gothic fashion (black clothing, heavy coats, poet shirts, big boots, makeup)
Preppy (argyle sweaters, chinos, madras, Nantucket Reds, button down Oxford cloth shirts, and boat shoes)
Hip hop fashion (ultra-baggy pants, ECKO, Tribal Gear, South Pole, Avirex, FUBU, Sean Jean, NIKE)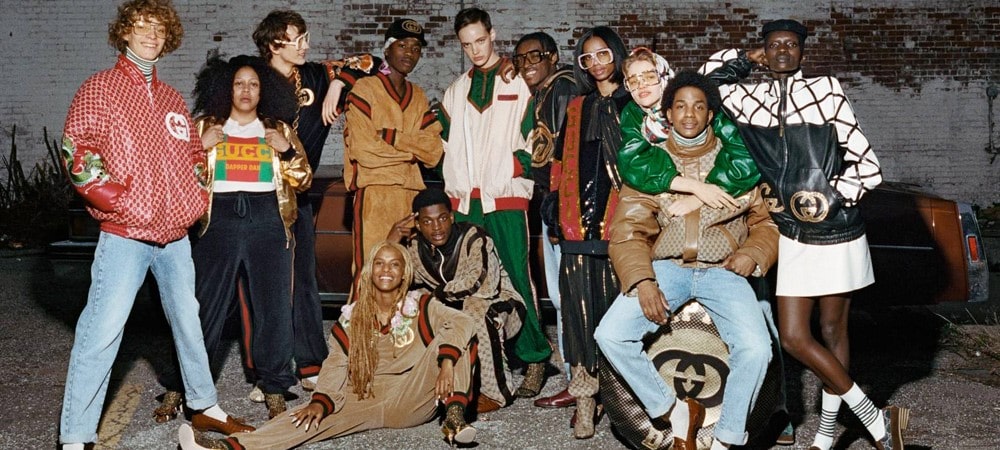 Hipster or indie (glasses, jeans, beanies, sneakers, ties, suspenders, checked shirts, beards)
Trendies (androgynous big hair, bright neon colors, skinny jeans, printed hoodies, keffiyehs)
Rasta (African-inspired clothing, rastacap, dreadlocks)
Greaser (subculture) (Levis 501 jeans, T-shirts, leather jackets, sunglasses, Cowboy boots or motorcycle boots, hair gel)
Urban (colorful apparel, large accent jewelry, skinny jeans, jackets, T-shirts)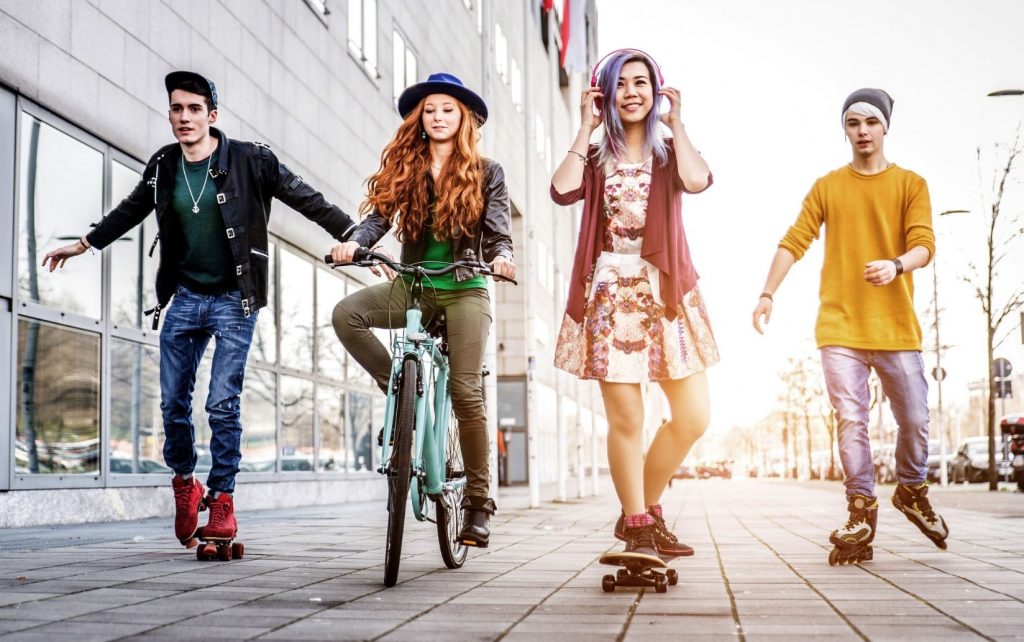 Feminine (dresses, hats, sunglasses, hand bags, floral prints)
Kawaii (tutu skirts, pastel and pink colors, anime, childish and gothic lolita inspired accessories such as wild hair clips or bows)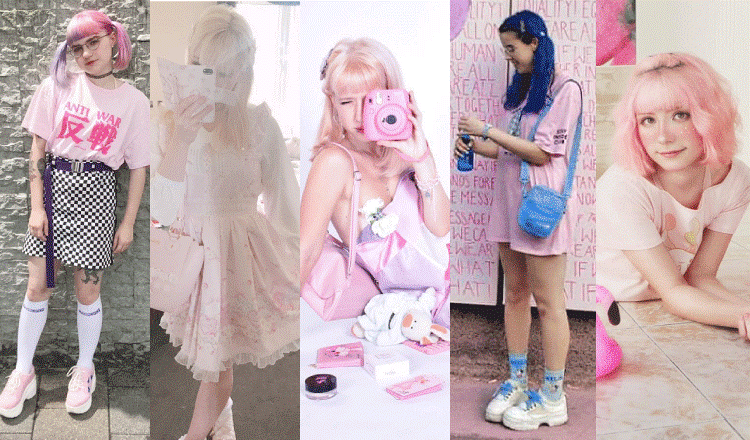 Street fashion or street style is now being recognized by the major designers of clothing and is influencing the world of high fashion. Though the Street Fashion around the world is influenced by the street fashion and the trends of clothing worn by the youth in America, every culture has its own youth who want to make their own fashion statements. This fashion statement is made by the trend in clothing that these youth choose to wear. If you look at the generations in the past you will find that each generation has its own unique style of street fashion.
Street style in Iran
Iranians are one of those nations who are known for being well dressed. Before the 1979, the street fashion were mostly followed the European style but since the 1979, Iran Street style faced fundamental changes. Women in Iran have had to follow a strict dress code that requires them to wear a headscarf and a coat also known as a "Manto" with trousers. It was a long journey for Iranians to balance the dress code with the high fashion International trends.
The Iranian street style transformation during the last 40 years:
In the 80's, very long oversize Mantos with big epaulet in mostly black or dark colors- loose trousers and black scarf was offered in the market.  The clothes somehow were too big that people could hardly recognize the person inside!
During the next years the outfit changed massively. Mantos became shorter, tighter and a bit colorful, but based on the restriction and the police nab, the transformation took so long that it was only In the late 90's that spicy colors like yellow or red started to be used.
The dress code restrictions forced an exciting and original fashion scene to take root in Iran, where nowadays designers create very unique clothing that adheres to the dress code, yet showcases their creativity and gives every day Iranian women a chance to express their individuality.
If you found the article interesting, please share it with your friends or comment your thoughts 🙂
References:
https://en.wikipedia.org/wiki/Street_fashion
https://www.messycloset.com/fashion/street-style/864/
https://en.m.wikipedia.org/wiki/Street_Style
https://www.yahoo.com/lifestyle/iranian-street-style-thrives-countrys-strict-dress-code-163233777.html
https://www.samatak.com/mode/dress/%D8%AA%D8%BA%DB%8C%DB%8C%D8%B1%D8%A7%D8%AA-%D9%85%D8%A7%D9%86%D8%AA%D9%88%D9%87%D8%A7-%DA%AF%D8%B0%D8%B4%D8%AA%D9%87-%DA%A9%D9%86%D9%88%D9%86.html
https://fashionista.com/2018/01/milan-fashion-week-mens-fall-2018-street-style
https://huedee.com/blogs/a-peep-into-1960s-hippie-culture-psychedelic-fashion-and-more/a-peep-into-1960s-hippie-culture-psychedelic-fashion-and-more
https://markkcmh.wordpress.com/2012/12/10/subculture-teddy-boys/
https://www.rebelsmarket.com/blog/posts/how-to-dress-according-to-your-gothic-type
https://www.dmarge.com/2019/02/how-to-dress-preppy-style.html
https://www.fashionbeans.com/article/hip-hop-style/
https://www.marchmatron.com/2012/11/better-with-mustache.html
https://fashioncouture101.carbonmade.com/projects/6026945
http://rebloggy.com/post/beauty-hippie-hipster-street-style-black-african-rasta-curly-hair-dreads-dreadlo/79117410380
https://www.playbuzz.com/michellegray10/which-grease-t-bird-are-you
https://fashion-history.lovetoknow.com/image/210763~Group-of-teens.jpg
https://wwd.com/eye/parties/inside-10th-annual-veuve-clicquot-polo-classic-10900771/
https://www.moshimoshi-nippon.jp/243326/kawaiifashionsnaptoppugazou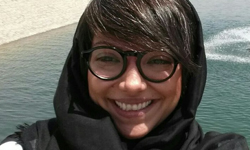 Author:
Sogol Pezeshki
Creative director – CO Founder
Colors are magical. Our lovely planet earth wouldn't be as much beautiful as it is, without colors. There are unlimited shade of colors in the nature which are beautifully combined together and create magical views. Colors help us to get the...