Colors are magical. Our lovely planet earth wouldn't be as much beautiful as it is, without colors. There are unlimited shade of colors in the nature which are beautifully combined together and create magical views.
Colors help us to get the first impression when we encounter objects. In our subconscious we associate colors with things based on our experiences, for instance we associate dark spot with dirt or spicy colors with heat.
The process of selecting the right color for different products is dissimilar for almost each of us. This process is depends on many facts including, nature of the product, culture, our color preferences, past experiences and etc.
But how can we choose the right color for our outfits?
There are many criteria that should be considered, but in this article, I give you some tips about how to choose the right color based on your skin tone types.
Define your skin's undertone
One of the major tools to define which color would be the best match, is your skin tones. While there are many different skin tones, there are only three undertones: warm, cool or neutral. Warm skin has a yellow or orange tint, while cool skin has a blue or pale pink one and of course the neutral skin is something in between.
There are two main ways to figure out which category applies to you:
Vein test: Look at the veins on your wrist or palm. People with warm undertones have green-looking veins, while people with cool undertones have veins that are blue or purple
Jewelry test: Under natural light, wear a silver bracelet on one wrist and a gold one on the other. Look at each hand and figure out which enhances your complexion better. If it's gold, your undertones are warm. If silver looks best, your undertones are cool.
If it's hard to tell one way or the other what color they favor, then you have neutral skin.
If you've got warm skin tones, you join the likes of Claire Danes, Jessica Alba, Kim Kardashian and Beyoncé. For you, the best colors are rich reflections of nature. On the warm side of the color wheel, you should turn to red, peach, coral, orange, amber, gold, and yellow. You also should look great when you wear "warmer" versions of cool colors, like olive, moss, orchid, and violet-red. Neutrals that are best for you include taupe, cappuccino, cream, and mushroom gray. Avoid chilly colors like icy blues or jewel tones like sapphire or amethyst because they can wash you out and make your skin look gray.
If you have cool skin, your celebrity look-a-likes include Cate Blanchett, Nicole Kidman, Mindy Kaling, and Lupita Nyong'o. Your best colors are on the cool end of the spectrum and are inspired by both the depths of the ocean and the depths of winter. Bright blues, emeralds, and deep purples will look great, along with frosty shades of lavender, ice blue, or pink. On the warm side, you can turn to ruby, bright rosy red, or super-pale yellows. With neutrals, you can rock cool gray, bright white, and navy. Try to avoid orange, tomato red, and strong yellows, which can clash with your skin completely.
Your neutral coloring puts you in an exclusive club with Julianne Moore, Angelina Jolie, Julia Roberts, and Kerry Washington. As a neutral, you can wear anything on the color wheel — but it's typically best to go for softened or muted versions of a color instead of the brighter ones. Choose colors like dusty pink, jade green, cornsilk yellow, or lagoon blue. For neutral colors, turn to off-whites, coffee, mid-range grays, and black. Oversaturated colors like electric blue and magenta can overwhelm your neutral skin tone, but there's one big exception to this: never be afraid to wear a bright, true red — you will look amazing.
As I mentioned in the beginning there are many criteria that should be considered when it comes to finding the right color for your clothes, but this article only cover the skin tone type. Please comment us below and tell us what else do you think should be considered?
References
https://www.thelist.com/20621/best-clothing-colors-skin-tone/
https://www.wikihow.com/Choose-Your-Best-Clothing-Colors
https://leaderonomics.com/personal/your-colours-the-good-the-bad-the-ugly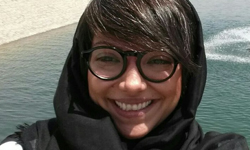 Author:
Sogol Pezeshki
Creative director – CO Founder
Fashion stylist, who is known also as wardrobe stylist or celebrity stylist, is consultant who is responsible for crafting and coordinating garments and accessories to create outfits for models, actors, or other clientele.1 Despite the fact,...