Fashion stylist, who is known also as wardrobe stylist or celebrity stylist, is consultant who is responsible for crafting and coordinating garments and accessories to create outfits for models, actors, or other clientele.1
Despite the fact, that a fashion stylist needs to be a very creative person and have great knowledge about the fashion industry, upcoming trends and events and the key role-plays in the market, an outstanding ones should also has great understanding in other fields too, including psychology, sociology, symbology, politics and much more.
In order to understand how it works, let's start with what can fashion do for us.
Fashion is one of the ways that we express ourselves and show the world who we are.
Clothing and accessories can stereotype a person. For example, we have a black rimmed glasses, and we feel much more intelligent when we wear them. Physically putting on glasses doesn't make us any smarter, but it can give off the illusion that we are.2
So, one of the question that we should ask ourselves- when getting dress- is "how do I like to be perceived or approached?
It is true that everyone has different styles tastes, and they chose their outfits based on their own characters and preferences to feel the comfort, but sometimes, people define us based on what we wear.
"If you dress inappropriately you will be judged for it," said sophomore Owen Tavares.
As I mentioned in the beginning, a successful fashion stylist should have great knowledge in various fields. They should consider all the tinny details that may no one ever even notice, because in the end of the day that outfit should present their clients and deliver their message to their audiences.
It is very important for a fashion stylist to find a harmony between the very own clients character and what should be perceived by the audience. A very small, simple mistake can make the outcome very uncomfortable for the client or create a "fake personality look" for their audiences.
"Fashion is important because it shows a level of self-expression that is hard to reach nowadays," said Schwartz. "The popular thing is to blend into the crowd, and fashion helps break that feeling."
This is exactly what a fashion stylist should do for his/her clients: Make them express themselves and shine in the crowd, and for doing this stylist should search, read and learn every day.
Have different opinions or would like to add more, please write us in comments 🙂
References
https://www.optically.ca/blog/lacoste-glasses-collection-at-optically.htm
https://www.shelookbook.com/worst-red-carpet-dresses.html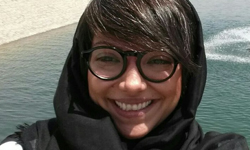 Author:
Sogol Pezeshki
Creative director – CO Founder
Colors are magical. Our lovely planet earth wouldn't be as much beautiful as it is, without colors. There are unlimited shade of colors in the nature which are beautifully combined together and create magical views. Colors help us to get the...